Spider-Man and Deadpool, MCU has a golden opportunity to create a blockbuster team-up in the MCU by bringing together Tom Holland's Spider-Man and Ryan Reynolds' Deadpool. Fans have been eagerly anticipating the arrival of Deadpool 3, which is set to unite the wise-cracking Merc with a Mouth with Wolverine, and could pave the way for the introduction of the X-Men into the MCU.
Table of Contents
The addition of Deadpool to the MCU is an exciting prospect in and of itself. But teaming him up with Spider-Man would take things to the next level. After the events of Spider-Man: No Way Home, our favorite web-slinger is in need of new allies. Daredevil and Human Torch are both popular options, but a Spider-Man and Deadpool team-up could be the perfect way to launch the two heroes into new cinematic arcs.
Spider-Man and Deadpool are both at pivotal moments in their respective cinematic journeys, which makes their team-up all the more exciting. The MCU has a unique opportunity to pair these two characters together and create something truly special. With the right script and direction, Spider-Man and Deadpool could become one of the MCU's most beloved duos.
In the wake of the success of the Deadpool franchise, it would be foolish for Marvel not to take advantage of this opportunity. The addition of Deadpool to the MCU is already generating plenty of buzz, and a team-up with Spider-Man would only add to the excitement. The MCU should seize the moment and bring these two heroes together sooner rather than later. Fans are eagerly awaiting the next chapter in the MCU, and a Spider-Man and Deadpool team-up would be the perfect way to keep the momentum going.
Tom Holland's Spider-Man & Ryan Reynolds' Deadpool Need To Share The Screen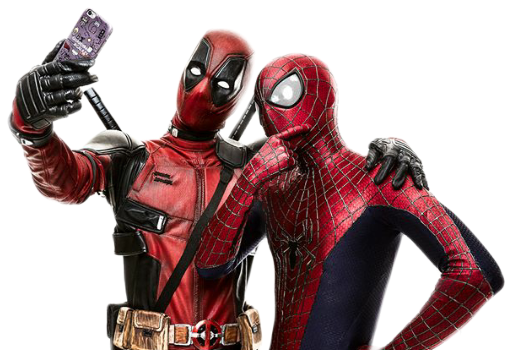 It's no secret that Marvel fans are eagerly anticipating the crossover of two of the most beloved characters in the MCU – Spider-Man and Deadpool. While there are plenty of creative reasons for the two to team up, there's one very compelling reason that makes perfect sense for the movie business: Tom Holland and Ryan Reynolds are both incredibly popular and bankable stars, and putting them together on screen would be a surefire hit.
The success of both the MCU's Spider-Man trilogy and the former Fox's Deadpool films is due in large part to the actors in the starring roles. Holland's portrayal of Peter Parker is endearingly awkward yet undeniably heroic, while Reynolds' Deadpool is irreverent, hilarious, and pure entertainment. The idea of combining these two fan favorites is tantalizing, and it's an opportunity that Marvel should not pass up.
While it's possible that there will be some interaction between the two heroes in upcoming crossover films like Avengers: The Kang Dynasty and/or Avengers: Secret Wars, fans are hoping for much more than just a few quips. Holland and Reynolds are both talented enough to carry an entire film on their own, whether it's Spider-Man 4, a Deadpool sequel, or a standalone film. The potential for humor, action, and chemistry between these two actors is simply too good to ignore.
If Marvel does decide to bring Spider-Man and Deadpool together, it has the potential to be one of the funniest and most entertaining properties in the MCU to date. It's a partnership that fans have been clamoring for, and with Holland and Reynolds on board, it's a surefire hit. So let's hope that Marvel sees the potential in this team-up and gives fans the movie they've been waiting for.
A Spider-Man & Deadpool Crossover Could Feature Some Unexpected Marvel Villains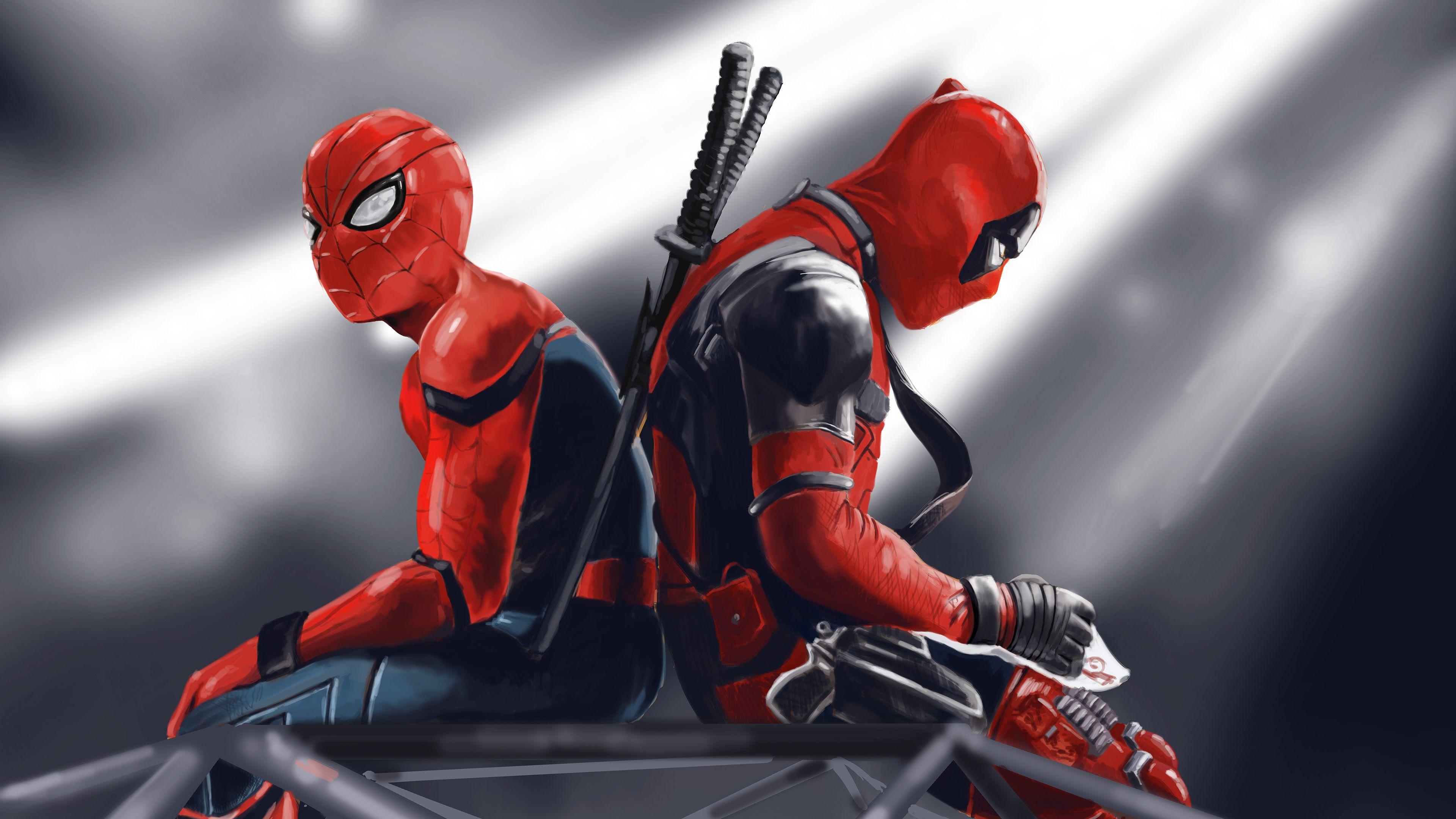 Spider-Man and Deadpool have been fan-favorite characters in the Marvel Universe for decades, and their crossover is highly anticipated by fans. The idea of combining two of Marvel's most iconic characters offers a world of possibilities when it comes to the villains they could face together.
Spider-Man boasts one of the most impressive rogues' galleries in comic book history. While the MCU has already introduced some of his most famous foes such as Vulture, Mysterio, and Doctor Octopus, there are still many incredible Spider-Man villains waiting to make their debut on the big screen. On the other hand, Deadpool's comic book history shows him taking on a wide range of villains, including the likes of Mister Sinister, Taskmaster, and even other versions of himself.
The MCU's approach to incorporating villains in its movies has been to focus on who best serves the narrative in building up the respective saga. Therefore, the Spider-Man and Deadpool crossover needn't limit itself to just their rogues' galleries. As seen in Captain America: New World Order, the MCU has used a major Hulk villain, The Leader, as its main antagonist. Deadpool, being the adaptable character he is, can work off any antagonist, making it an excellent opportunity to showcase some more obscure Spider-Man villains like Gog, Tombstone, or the Jackal.
A Spider-Man and Deadpool team-up offers an opportunity to unite a strange retinue of villains, unlike any other duo in the MCU. With Marvel's cinematic universe continually expanding, fans can only imagine the incredible stories that will emerge as Spider-Man and Deadpool take on villains that neither could have faced alone. As fans eagerly await the crossover, it's exciting to think about the endless possibilities of what Marvel could achieve with these two characters united against a common enemy.
Deadpool and Spider-Man Team-Up Could Be the Funniest MCU Crossover Yet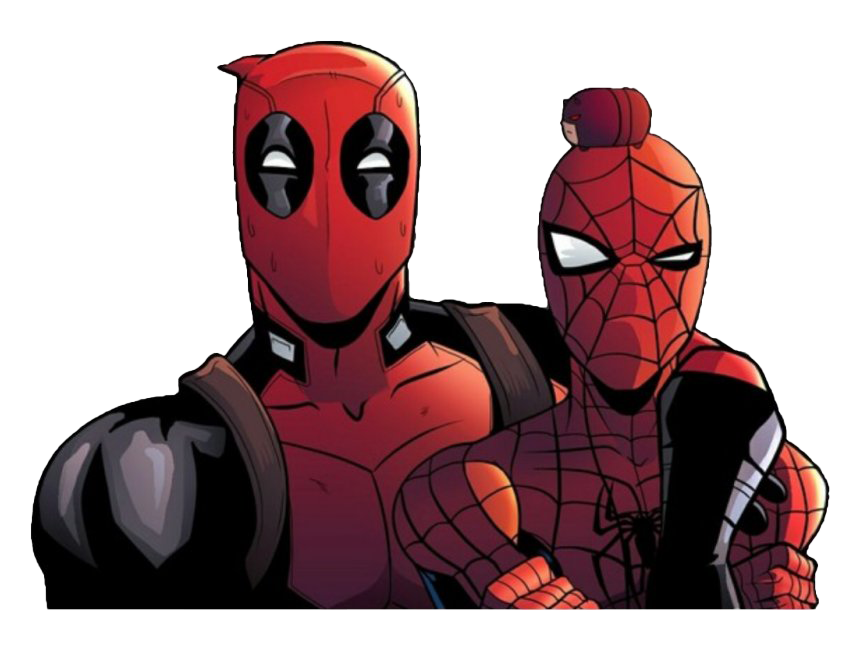 Deadpool and Spider-Man are two of the most beloved characters in the Marvel universe, and a team-up between the two could be a match made in heaven. While Spider-Man is known for his quick wit and one-liners in the comics, the MCU has portrayed him as more vulnerable and serious. However, with the addition of Deadpool, the comedic potential for a team-up is limitless.
One of the main reasons a Deadpool and Spider-Man team-up would work so well is the contrast between their personalities. Spider-Man is the lovable, innocent hero, while Deadpool is the foul-mouthed, irreverent anti-hero. This contrast could lead to some truly hilarious moments, as the two characters bounce off each other and play off each other's strengths and weaknesses.
Additionally, Deadpool's humor could help bring out the more comedic side of Spider-Man that has been somewhat lost in the MCU. While Spider-Man has certainly had his moments of humor, his stories have tended to focus more on tragedy and personal growth. A team-up with Deadpool could allow Spider-Man to let loose and have more fun, without sacrificing the emotional depth that makes his character so compelling.
Overall, a Deadpool and Spider-Man team-up has the potential to be the funniest crossover in the MCU yet. The contrast between the two characters, combined with their individual strengths as comedic actors, could lead to some truly hilarious moments. And, by allowing Spider-Man to embrace his more comedic side, the team-up could help bring a new dimension to the character that fans have been craving. So, let's cross our fingers and hope that this dream crossover becomes a reality in the future of the MCU.
Deadpool & Spider-Man's Dynamic Fits Perfectly With The MCU's Best Duos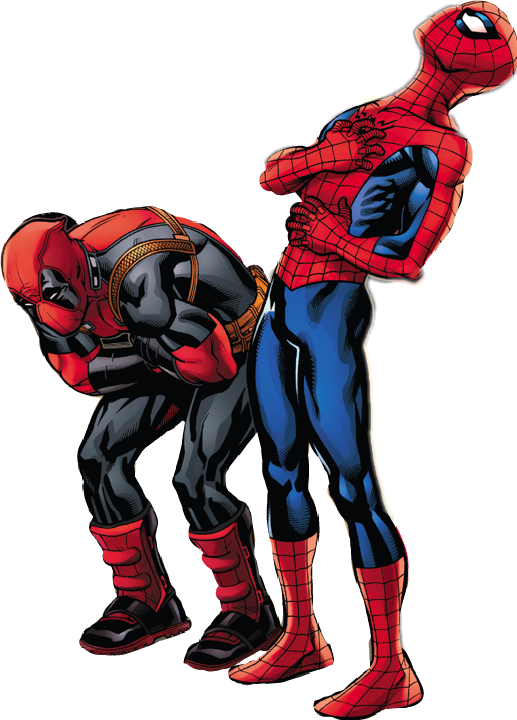 The Marvel Cinematic Universe (MCU) has seen some incredible partnerships and dynamic duos over the years, with some of the best evolving and growing over time. One prime example of this is the relationship between Steve Rogers and Tony Stark, which started off rocky in The Avengers but eventually blossomed into a meaningful friendship for both characters. Now, fans are calling for a new duo to be added to the mix: Deadpool and Spider-Man.
Deadpool and Spider-Man's dynamic is a love-hate relationship that would fit perfectly into the MCU's elite duos. They didn't get along when they first met, and Spider-Man has always been wary of Deadpool's unconventional approach to heroism. In fact, in the comics, Spider-Man even quit the Avengers when Deadpool joined the team. However, despite these initial differences, the two characters eventually develop a genuine respect for each other.
Deadpool sees Spider-Man as the standard for what he could be as a true hero, while Spider-Man begins to see the good in Deadpool deep down. Their relationship is a fun reversal of Spider-Man's MCU history, as he acts as a mentor to Deadpool, guiding him on a journey to become what Spider-Man sees in him. It's this sort of character development that makes the MCU so beloved by fans, and the addition of Deadpool and Spider-Man's dynamic would be a welcome one.
While the two characters have their fair share of problems to contend with, their evolving relationship is one of the most entertaining aspects of their story. Deadpool's irreverent humor and Spider-Man's earnestness create a perfect balance that would translate well to the big screen. Fans have been clamoring for this duo to be added to the MCU for years, and with the recent acquisition of Fox by Disney, it's now possible.
In conclusion, the MCU has seen some fantastic partnerships and dynamic duos over the years, and Deadpool and Spider-Man's dynamic would make an excellent addition to the mix. Their love-hate relationship and eventual mutual respect create a compelling story that fans are eager to see play out on the big screen. With the recent acquisition of Fox by Disney, it's only a matter of time before we see these two characters team up in the MCU.
Also read: Why Thor Wasn't Able To Escape Mjolnir and why Now Never Will Be
Follow Us: